Tree Protection and Growth in the UK Starts With Vigilis Tree Shelters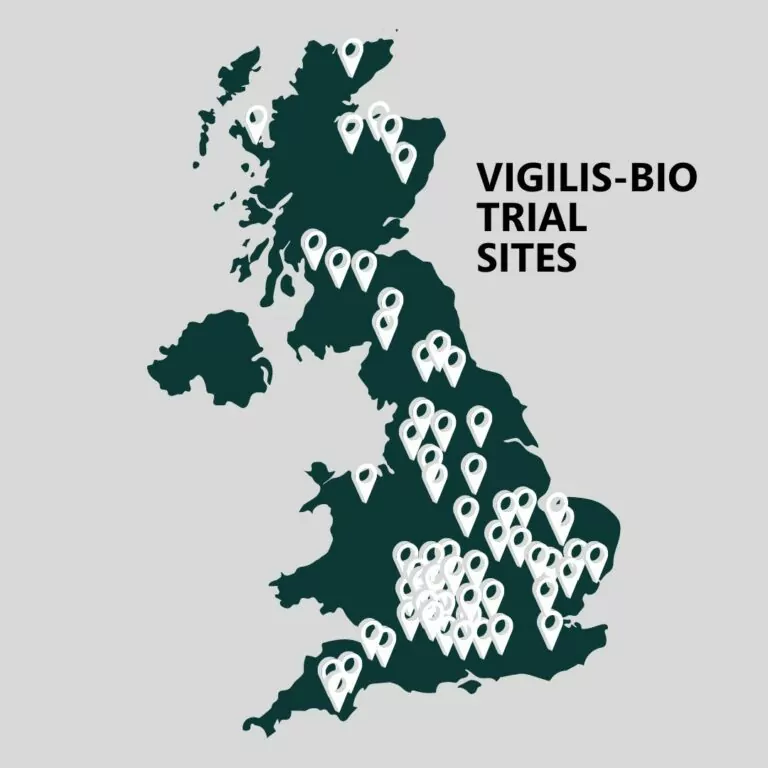 Vigilis Tree Shelters' headquarters are located in Essex, England. We manufacture and supply tree shelters to customers all over the UK including England, Scotland, Wales and Ireland. From exposed hillsides in northern Scotland to large country estates in southern England, we have supplied and delivered millions of tree shelters to sites.
The map shows some of the UK locations where we are trialing and monitoring our biodegradable Vigilis-Bio tree shelters. Vigilis-Bio is working with forestry partners across the country, monitoring the performance of biodegradable tree shelters in varying weather and site conditions.
Vigilis tree shelters have been developed by people who have used the product on-site and understand the challenges of installing tree shelters. With this in mind, Vigilis tree shelters are pre-fitted with easy-release ties, made bespoke for the Vigilis range and designed to be simple to use even with gloved hands.
Our friendly technical sales team are on hand to help you with new and existing enquiries. Email: [email protected]
Tree Planting Across The UK
Contact Our UK Team
Registered Address:
Vigilis Tree Shelters Ltd
PO Box 13429
Braintree, Essex
CM7 0PZ
Drop Us An Email:
Call Us:
01371 512981
Let's Talk Tree Shelters
Get in touch with us. It all begins with a conversation.