Explore our range of Tree Shelter accessories
We also offer a collection of accessories including tree belts and blocks to help you safely and securely attach trees to support stakes and posts.
Our Super Soft Tree Ties are easy to use with the figure-of-eight tying method to ensure that the bark of the tree and the stake remains separated, thus reducing the risk of abrasion. This is an effective and easy way to install ties. The soft rubber offers more "stretch" than traditional tree ties, allowing more room for growth and less risk of strangulation.
The Vigilis Buckle Ties come with a spacer that will securely fix a young tree to a support post or stake. The buckle tie is manufactured from strong polycarbonate which is able to withstand the harsh forces imposed upon it in high winds.
View the full range of tree protection accessories below.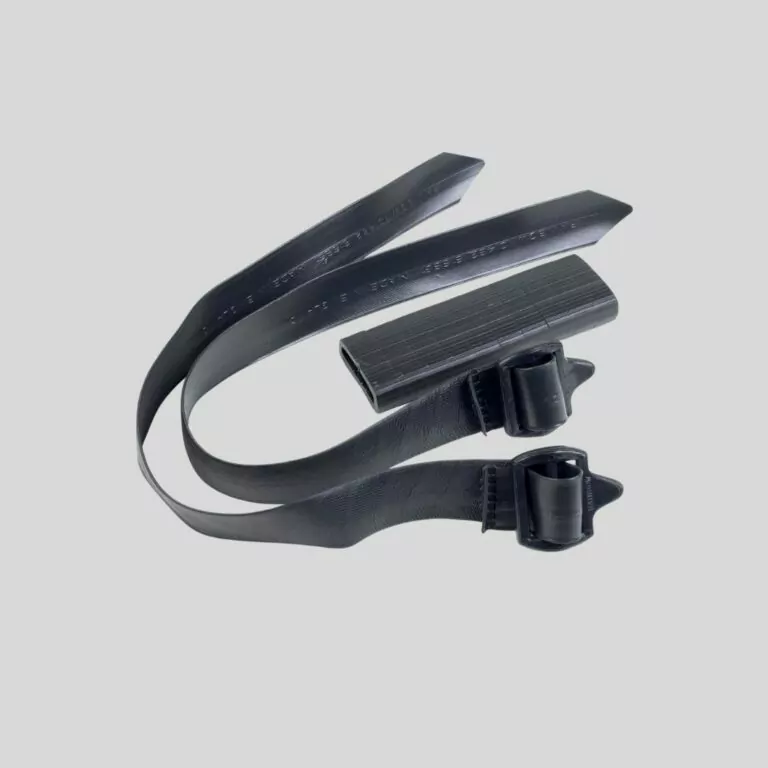 Buckle Tree Ties
Buckle Tree Ties are available in several sizes (380mm – 600mm). They are manufactured from strong plastic with an anti-slip feature to minimise movement and stop the buckle from slipping. It comes with a spacer to place between the tree and the support stake to stop abrasion. Sizes available:
380mm x 15mm | 380mm x 24mm
450mm x 24mm | 450mm x 35mm
600mm x 24mm | 600mm x 35mm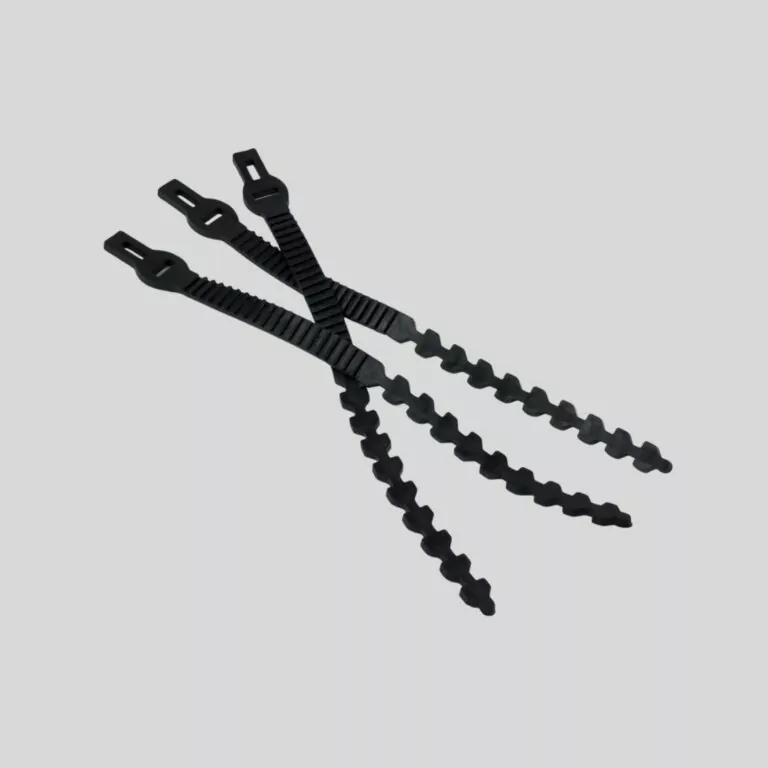 Cable Ties
Nylon Cable Ties can be used for a wide variety of applications including fixing tree shelters to tree stakes. Manufactured from high-strength Nylon, our black cable ties are incredibly strong and available in various lengths and thicknesses.
370mm x 4.8mm | 300mm x 4.8mm | 200mm x 4.8mm | 140mm x 3.6mm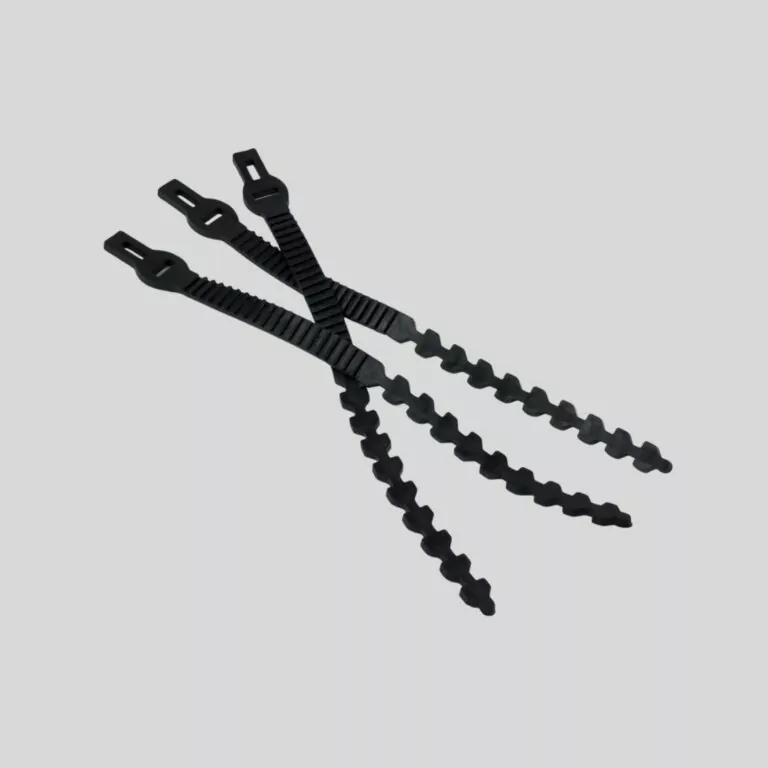 Super Soft Tree Ties
Quick and easy to install, these reusable tree ties are soft, yet strong, with a very high tensile strength. Available in 4 sizes
300mm | 400mm | 500mm | 600mm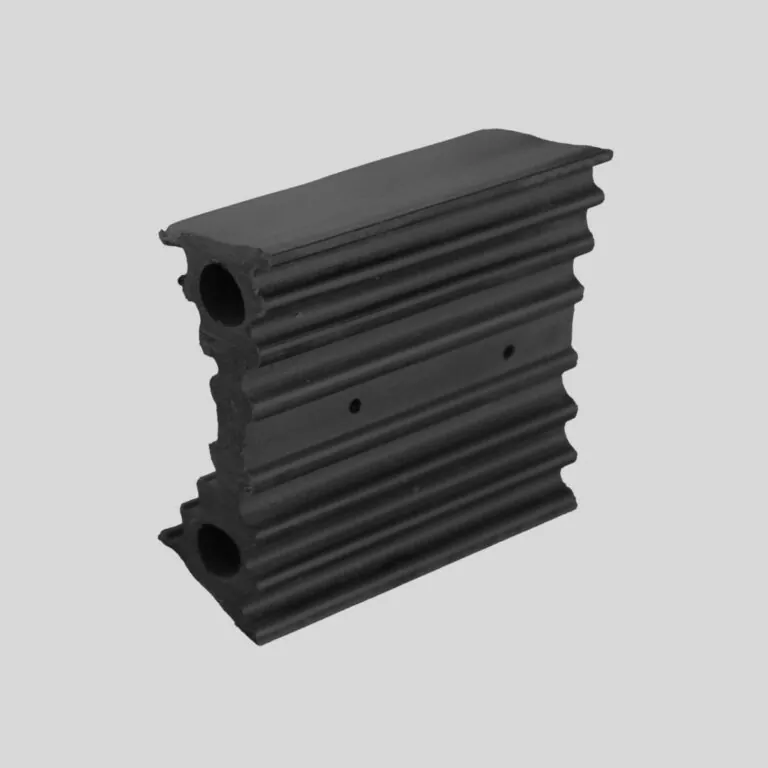 Tree Support Rubber Blocks
The Rubber Blocks come supplied in a range of sizes to fit most trees. All of the blocks have guide holes for nails to enable a quick and easy installation.
Rounded Slotted Block. Available in two different sizes: 50mm x 35mm x 25mm | 65mm x 50mm x 38mm
Flat Slotted Block. Available in two different sizes: 50mm x 35mm x 25mm | 65mm x 50mm x 38mm
Rubber Belts. Available in two different widths: 24mm (ideal for smaller/younger trees) | 35mm  (larger trees or exposed environments)
Let's Talk Tree Shelters
Get in touch with us to see what we can do for you