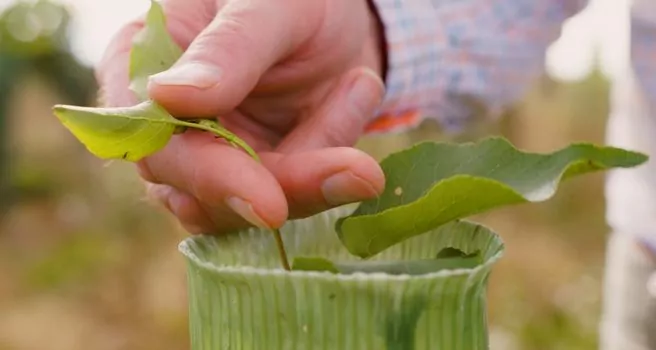 Standard Tree Shelters
Vigilis Standard Tree Shelters are rigid, twin-walled, cylindrical tree shelters, manufactured from UV-stabilised and photodegradable polypropylene.
They have flared rims to minimise stem abrasion and our standard tree shelters have laser lines that are designed to split as the tree grows.
The green colour allows the correct balance of light wavelengths to be absorbed by the tree – a process called photomorphogenesis.
Available in 4 sizes as standard (0.6m, 0.75m, 1.2m, 1.5m) with a diameter of 76mm – 110mm. They come in packs of 5 tree shelters with pre-fitted releasable tree ties.
Twin-wall tube construction
The twin-walled construction ensures the tree shelter is strong, yet lightweight
Flared Rim
Flared rim to minimise stem abrasion
Laser Lines
Laser line to allow the tree shelter to break open the shelter as it grows
Releasable Cable Tie
Pre-fitted with releasable and reusable cable ties
Light Transmission
Transparency to facilitate light transmission – enhances tree growth
Nests of 5
Packaged in nests of 5 for ease of storage and transportation

<!—- Lark FCB Links and Downloads Block —-> <!-— Container Begins —-> <!—- Lark FCB Links and Downloads Block —-> <!-— Container Begins —->
Let's talk tree shelters
Get in touch with us to see what we can do for you